Posts for: December, 2015
By Joseph R. Hendrick, Jr., DDS, PA
December 27, 2015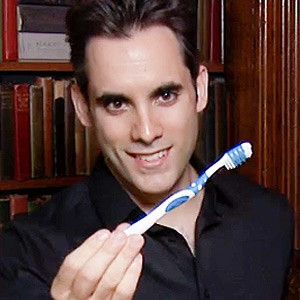 Magician Michel Grandinetti can levitate a 500-pound motorcycle, melt into a 7-foot-tall wall of solid steel, and make borrowed rings vanish and reappear baked inside bread. Yet the master illusionist admits to being in awe of the magic that dentists perform when it comes to transforming smiles. In fact, he told an interviewer that it's "way more important magic than walking through a steel wall because you're affecting people's health… people's confidence, and you're really allowing people to… feel good about themselves."
Michael speaks from experience. As a teenager, his own smile was enhanced through orthodontic treatment. Considering the career path he chose for himself — performing for multitudes both live and on TV — he calls wearing an orthodontic device (braces) to align his crooked teeth "life-changing." He relies on his welcoming, slightly mischievous smile to welcome audiences and make the initial human connection.
A beautiful smile is definitely an asset regardless of whether you're performing for thousands, passing another individual on a sidewalk or even, research suggests, interviewing for a job. Like Michael, however, some of us need a little help creating ours. If something about your teeth or gums is making you self-conscious and preventing you from smiling as broadly as you could be, we have plenty of solutions up our sleeve. Some of the most popular include:
Tooth Whitening. Professional whitening in the dental office achieves faster results than doing it yourself at home, but either approach can noticeably brighten your smile.
Bonding. A tooth-colored composite resin can be bonded to a tooth to replace missing tooth structure, such a chip.
Veneers. This is a hard, thin shell of tooth-colored material bonded to the front surface of a tooth to change its color, shape, size and/or length; mask dental imperfections like stains, cracks, or chips, and compensating for excessive gum tissue.
Crowns. Sometimes too much of a tooth is lost due to decay or trauma to support a veneer. Instead, capping it with a natural-looking porcelain crown can achieve the same types of improvements. A crown covers the entire tooth replacing more of its natural structure than a veneer does.
If you would like more information about ways in which you can transform your smile, please contact us or schedule an appointment for a consultation. You can also learn more about the techniques mentioned above by reading the Dear Doctor magazine articles "Teeth Whitening," "Repairing Chipped Teeth," and "Porcelain Crowns & Veneers."
By Joseph R. Hendrick, Jr., DDS, PA
December 05, 2015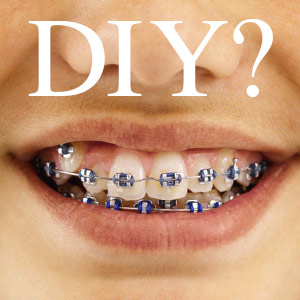 Let's say you've always wanted to have straighter teeth, and you're wondering if it's time to seek help from a dentist or orthodontist. So you search online and find a YouTube video called "Cheap easy braces!! Without going to the dentist!!!!!" Your instincts are screaming "NO," but you can't help wondering… could it really be worth trying?
First of all, in case all of the exclamation points didn't clue you in, the teenager who made this video doesn't have any medical or dental training whatsoever. And just to make it clear right now, there's no such thing as do-it-yourself braces — at least, none that are safe or effective. But the real problem with this video — along with many others in the same vein — is that if you try out what they suggest, you can seriously harm your teeth.
Recently, the American Association of Orthodontists (AAO) issued a consumer alert about the use of so-called "gap bands" and other home remedies for straightening teeth. It was accompanied by a graphic picture of teeth that had been seriously damaged by placing a rubber band around them (one of the methods suggested in the video). The New York Times followed up with an item about a young man who lost both front teeth as a result of DIY orthodontics. And Seventeen magazine ran a story called "Why the DIY Braces Trend is Seriously SO Dangerous: DO NOT TRY THIS AT HOME."
So we'll add our voices to the chorus: Braces aren't something you can do yourself. Seriously. Trust us on this.
Why not? Because it really does take quite a bit of training and experience to gain the necessary skill, knowledge and competence to move teeth safely. That's why all practicing dentists successfully complete a four-year dental school program; orthodontists and other specialists have an additional three years of training on top of that. (And do you really think it would take seven years of training if it was easy?)Â We are familiar with the science behind moving teeth, and up to date on the best clinical practices. As medical professionals, that's our job.
There is one tiny grain of truth in those videos: we do sometimes use elastics to move teeth. The difference is, we're using them in safe and effective ways. We know, for example, that if an elastic band is placed around teeth the wrong way, it can work its way into the gums and destroy the ligaments and bone that hold the teeth in place. This can cause teeth to loosen and fall out.
So don't be misled. If a promised treatment seems too good to be true, it probably is… even if it's being touted on YouTube.
If you have questions about orthodontic treatment, please call our office to schedule a consultation. You can read more in the Dear Doctor magazine article "The Magic of Orthodontics" and "Moving Teeth With Orthodontics."