Posts for: March, 2015
By Joseph R. Hendrick, Jr., DDS, PA
March 25, 2015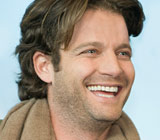 Nate Berkus, author, interior designer and host of his own television program, The Nate Berkus Show, is a consummate professional who has always focused on "helping others love the way they live," as he puts it. Berkus is known as one of America's most beloved go-to-guys for inspiration on the latest design trends. And then there is his captivating smile.
In an exclusive interview with Dear Doctor magazine, Berkus discusses his trademark smile. Unlike most people in Hollywood, his smile is totally natural — he never wore braces or had any cosmetic work. However, Berkus does give credit to his childhood dentist for the preventative healthcare he received as a young boy. Berkus states, "I'm grateful for having been given fluoride treatments and sealants as a child. Healthy habits should start at a young age."
As for his oral hygiene routine today, Berkus says he brushes his teeth at least two times a day, and sometimes three times a day. Berkus is also an avid "flosser" and follows the important flossing advice he learned from his dentist: "Floss the ones you want to keep."
In addition to his design expertise, Berkus is right on the mark with his opinions on oral hygiene. In fact, he inspired our office to put together the following list of facts and oral health tips:
The first step in improving your oral health is to learn good oral hygiene behavior. Simply put, to maintain optimal oral health, you must brush and floss properly so that you thoroughly remove the dental plaque.
The second step is a thorough evaluation system. We are a key part of this step. During your next office visit, we can conduct a thorough examination, review your brushing and flossing techniques, examine the health of your tongue and discuss any questions you have. We can also clean your teeth and ensure that you leave our offices confident with your new oral hygiene routine. And if you don't have an appointment, contact us today to schedule one.
To learn more about improving your oral hygiene, you can continue reading the Dear Doctor magazine article "Oral Hygiene Behavior - Dental Health For Life." And to read the entire interview with Nate Berkus, please see the article "Nate Berkus."
By Joseph R. Hendrick, Jr., DDS, PA
March 10, 2015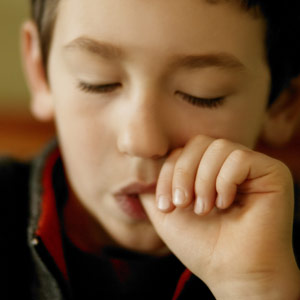 As a parent you're concerned with a number of issues involving your child's health, not the least of which involves their teeth. One of the most common is thumb-sucking.
While later thumb-sucking is a cause for concern, it's quite normal and not viewed as harmful in infant's and very young children. This universal habit is rooted in an infant swallowing pattern: all babies tend to push the tongue forward against the back of the teeth when they swallow, which allows them to form a seal while breast or bottle feeding. Infants and young children take comfort or experience a sense of security from sucking their thumb, which simulates infant feeding.
Soon after their primary teeth begin to erupt, the swallowing pattern changes and they begin to rest the tongue on the roof of the mouth just behind the front teeth when swallowing. For most children thumb sucking begins to fade as their swallowing pattern changes.
Some children, though, continue the habit longer even as their permanent teeth are beginning to come in. As they suck their thumb the tongue constantly rests between the front teeth, which over time may interfere with how they develop. This can cause an "open bite" in which the upper and lower teeth don't meet properly, a problem that usually requires orthodontic treatment to correct it.
For this reason, dentists typically recommend encouraging children to stop thumb-sucking by age 3 (18-24 months to stop using a pacifier). The best approach is positive reinforcement — giving appropriate rewards over time for appropriate behavior: for example, praising them as a "big" boy or girl when they have gone a certain length of time without sucking their thumb or a pacifier. You should also use training or "Sippy" cups to help them transition from a bottle to a regular cup, which will further diminish the infant swallowing pattern and need for thumb-sucking.
Habits like thumb-sucking in young children should be kept in perspective: the habit really isn't a problem unless it goes on too long. Gentle persuasion, along with other techniques we can help you with, is the best way to help your child eventually stop.
If you would like more information on thumb sucking, please contact us or schedule an appointment for a consultation. You can also learn more about this topic by reading the Dear Doctor magazine articles "Thumb Sucking in Children" and "How Thumb Sucking Affects the Bite."